Contact Us
Initial Consult
Our therapists specialize in treating those dealing with depression, anxiety, trauma, and eating disorders, and those looking for help with couples counseling, divorce process options, grief counseling, life transitions and more. Integral Psychology has the support that both individuals and couples need. To find what works best for you, we select from a broad range of proven mental health care methods including cognitive behavioral therapy, acceptance and commitment therapy, Jungian analysis, dynamic systems theory, mindfulness, EMDR, interpersonal neurobiology, hypnosis, and sound, innovative approaches.
Contact one of our licensed professionals today to make an appointment.
Hours
Appointments are generally available Monday through Friday during the day and evening. Some therapists also schedule appointments on Saturdays.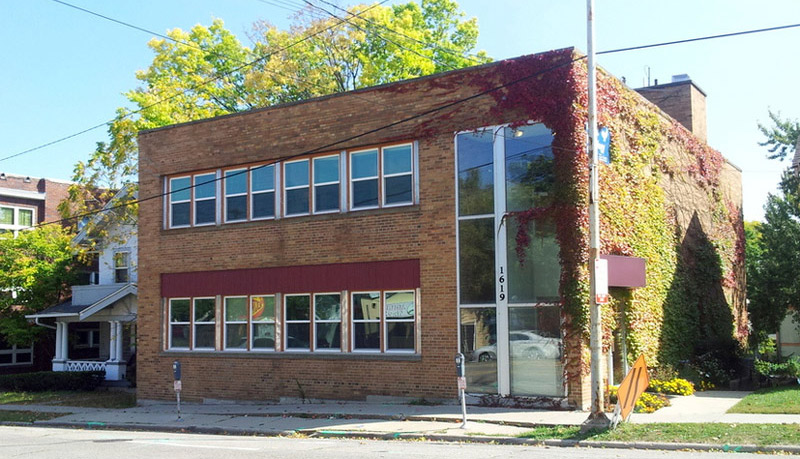 Location
The Integral Psychology Center, Inc.
1619 Monroe Street
Madison, WI 53711
We are centrally located on Monroe Street near Camp Randall in Madison, Wisconsin, a block and a half from Regent Street. Our offices are on the second floor of a plain, two-story brick building. Metered parking is available on the street or in an off-street lot next to the library branch a half block away. Free parking is available off Monroe Street. Many of our clients enjoy coffee and shopping on Monroe Street as well as visiting the nearby zoo. We are on a city bus line, with a stop a half-block away at the Monroe Street Library Branch. We are also near a major bike path with a Madison B-cycle station.
Please note that parking is prohibited on the inbound (south) side of Monroe between 7:00 and 8:30 a.m. and on the outbound (north) side of Monroe between 4:00 and 5:30 p.m. During the times of prohibition, cars get towed, so please be careful which side you park on.
Notes on accessibility
We have a wheelchair-accessible elevator to our second-floor office suite. The front door to our building does not have a power opener. If you will need assistance, please let your therapist know when you make your initial appointment.