Bob Gillespie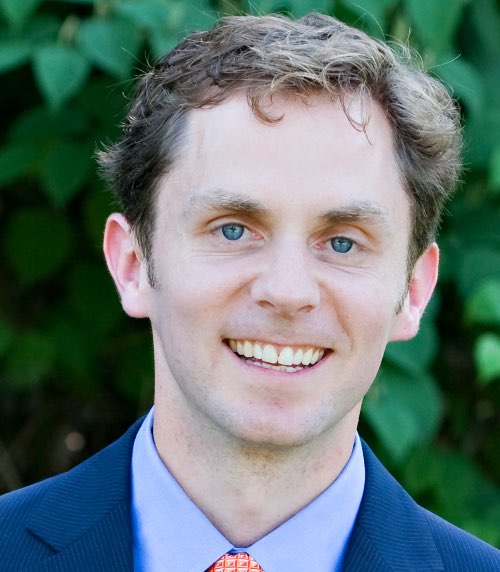 Bob Gillespie
PhD SC
Licensed Marriage and Family Therapist (LMFT)
Licensed Professional Counselor (LPC)
608-255-9330 Ext. 109
Send Bob a Message
As long as you are breathing, there is more right with you than wrong with you, no matter what is wrong.
-Jon Kabat-Zinn
Collaborative Therapy in a Warm, Engaging Style
I honor that you are a human being who has basic, unconditional worth and who is always more than any small story that you are telling about yourself at this moment. I aspire to embody this philosophy for every client who comes to see me for help. I offer a compassionate presence, honest insights, a gentle sense of humor, and skillful strategies that can help you find a place of ease, strength, and well-being amidst the storm of stress and doubt.
I work with a broad range of clients, including those who are deeply struggling and others who are seeking to improve the quality of their lives. I bring over 15 years of rigorous clinical experience and have trained and supervised other therapists for years. I am especially sought after for my clinical expertise integrating mindfulness into therapy and for providing couples and family therapy.
Practical and Tangible Results
I demystify the process of therapy and tailor the focus of therapy to be practical for your everyday life. I am clear, personable, and accessible, and I structure therapy sessions toward the positive outcomes that you have clearly identified in conversation with me. Research of psychotherapy outcomes definitively shows that psychotherapy works. This research shows that the client—you—are the most important variable in positive therapeutic outcomes. The client's input and the client's perception of how the therapeutic process is going are the most influential variables in positive psychotherapy outcomes.
Throughout the therapy process, I regularly elicit client feedback to ensure that we are working on what feels most important and in a way that is meaningful and productive. If your life is not improving or you feel discouraged about the therapy process, we talk together to make adaptations and brainstorm other options. Past clients have expressed appreciation for my collaborative style and have shared how therapy can go deep quickly with me.
My Story
I left a lucrative business career in advertising in 2003 to return to school and pursue my dream of meaningful work: connecting with people when they are at their most vulnerable, talking about what's most important and challenging, and supporting transformations.
I understand the dark places. In my adolescence, my parents went through a high-conflict divorce. Throughout my high school and early adulthood years, I struggled with severe depression, anxiety, and suicidal thoughts. I've had panic attacks. I turned to alcohol and drugs to find a way to cope. I got sober with a lot of support when I was 23 years old and have been in long-term recovery from drugs and alcohol for over 20 years. I don't give up on people and I understand how suffering can be the unavoidable, yet necessary catalyst for deep transformation. I trust in the innate strength and wisdom of each person as well as each person's deep wish to be happy and not to suffer.
I was the Program Manager for the renowned Mindfulness Program at the University of Wisconsin Hospital and Clinics (UW Health) when I suffered a concussion playing ice hockey. I endured 5 years of debilitating post-concussion symptoms before making a miraculous recovery. I understand first-hand the emotional and psychological challenges of chronic pain, grief, loss, and uncertainty.
Psychotherapy for Individuals, Couples, Families, and Teens
Specializations and Areas of Focus:
• Mindfulness-oriented therapy
• Trauma-informed therapy
• Couples therapy and marital counseling
• Working with adult men in therapy
• Family therapy (Children 10 and above)
• Parenting Concerns
• Post-Separation and Divorce
• Healing family of origin issues with a framework that goes beyond blame
• Depression
• Anxiety
• Chronic illness and chronic pain
• Supporting people in 12-Step recovery programs
• Integrating Buddhist psychology and spirituality into therapy
• Therapy with the Highly-Sensitive Person informed by the research of Dr. Elaine Aron. For more info: https://hsperson.com/
• Perfectionism and Self-Criticism
Contact Me for a Free 15-Minute Phone Consultation
It's easy to get started. I take the time to listen to your immediate concerns and openly answer your questions about therapy. We decide together if it feels like a good fit to schedule a first session. Just call me at 608-255-9330 x 109 or send me an electronic message to set up a free 15-minute phone consultation.
Not Sure about Therapy?
Have you had negative or lukewarm experiences in therapy before? Or have you never tried therapy before and are concerned it might not be for you? I am skilled at collaborating with clients and finding an effective way of working together that resonates with your needs, hopes and ideas. I believe showing up for therapy is an act of courage, and I honor this willingness to face your doubts and fears by being trustworthy, open, and calm—creating a nurturing environment that helps you discover a new way of relating to yourself and others.
ADDITIONAL BACKGROUND INFORMATION ABOUT DR. BOB
Mindfulness and Meditation in Therapy
Life is available only in the present moment.
-Thich Nhat Hanh
Mindfulness is a particular way of paying attention to the present moment with an attitude of curiosity, receptivity, and friendliness. Cultivating this moment-to-moment awareness helps us come to terms with the good, bad and ugly experiences in our lives and appreciate the ordinary experiences that we typically overlook. A growing body of empirical evidence suggests that mindfulness may significantly help a wide range of issues exacerbated by stress—including anxiety, depression, chronic pain, and relationship difficulties.
Some clients really want to incorporate mindfulness and meditation practices into the therapeutic process. Some clients just like to know their therapist meditates. The collaborative process and working relationship in therapy hold all of these possibilities as valid ways of working together. For clients who are interested, I teach the mindfulness practices in practical and accessible ways.
I have been teaching secular, mindfulness-based stress reduction courses in hospital settings since 2006, and currently teach classes and train other mindfulness teachers at the UW Health Mindfulness Program. I have presented internationally on the integration of mindfulness into clinical and medical settings. I have trained with the Center for Mindfulness at the University of Massachusetts Medical School, YogaWorks, the Myrna Brind Center for Mindfulness at Thomas Jefferson University Hospital, the UCLA Mindful Awareness Research Center, and the UC San Diego Center for Mindfulness.
Buddhist Psychology, Spirituality, and Secular Therapy
I'm a long-time Buddhist meditator and teacher in the Tibetan Buddhist tradition. Buddhism presents a psychology of mind rather than a religious set of beliefs. For those clients who have spiritual or religious connections, I leverage and integrate the client's personal spirituality and belief system as a source of strength. For those clients who prefer a secular method of psychotherapy, I have a vast experience working in secular environments and a deep respect for secular, humanist viewpoints.
A New View of Problems: Understanding and Turning Toward
Feelings like disappointment, embarrassment, irritation, resentment, anger, jealousy, and fear, instead of being bad news, are actually very clear moments that teach us where it is that we're holding back. . . They are like messengers that show us, with terrifying clarity, exactly where we're stuck.
–Pema Chodrön
I believe our problems are opportunities—powerful teachers that show us where we are stuck and they can serve as invaluable catalysts for growth. In my philosophy of change, we have to become intimate with these difficult experiences and use them as a way to learn from our pain. Therapy is about facing ourselves: turning toward the discomfort that we usually run away from because it is too scary, too shaky, and too painful. We do not have to face our fears and doubts alone, and I offer the support and guidance drawn from both my clinical training as well as my own trials and tribulations of being human.
What's So Important about Relationships?
I enjoy working with a broad age range of clients from adolescents to elderly adults. I take a multi-dimensional, holistic perspective of each person and flexibly meet in session with just individuals as well as couples and families. Because relationships are responsible for our greatest joys and our greatest sorrows, I view individuals within the context of their relationships with their families, their work, their communities, and even themselves. I do not view mental health as an individual issue. Trained as a family therapist, I apply a calm, empathic listening style and a gentle humor along with my in-depth knowledge of complex family dynamics.
Ways of Working: Models of Therapy
I have advanced training in several diverse psychotherapy models:
• Narrative Therapy: a collaborative, non-blaming model of therapy that centers clients as the experts in their own lives. For more information: https://dulwichcentre.com.au/what-is-narrative-therapy/
• Somatic Experiencing: a cutting-edge, well-researched model of trauma therapy that focuses on the nervous system and how stress can get stuck in the body. For more info: https://traumahealing.org/about-us/
• Internal Family Systems: an empirically-supported and increasingly popular model of therapy that explores how each of us has different internal parts that carry emotional burdens as well as a confident, compassionate, whole Self at our core who can provide leadership. For more info: https://selfleadership.org/about-internal-family-systems.html
• Several empirically supported and research-informed models of couple and family therapy such as: Bowenian family therapy, Emotionally-Focused couples therapy, Cognitive-behavioral couple therapy, and the Gottman Method of couple therapy.
Educational Background and Clinical Training
I was an Assistant Professor of Psychology at Edgewood College and supervised trainees in their respected Marriage and Family Therapy Master's program. I am one of the few doctoral-level trained marriage and family therapists (MFTs) in Madison, which means I have unique training to help with the challenging and seemingly intractable problems of families.
• 2005: Masters in Marriage and Family Therapy, Antioch University New England, Keene, NH.
• 2003-2005: Rigorous 2-year clinical internship with the University of Massachusetts Hospital System, Palmer, MA.
• 2013: Doctor of Philosophy in Couple and Family Therapy, Counseling Psychology Department, Drexel University, Philadelphia, PA.
• 2012: Doctoral internship at the Family Center of Edgewood College focusing on clinical supervision of trainees from the Marriage and Family Therapy Master's program, Madison, WI.
• Clinical Fellow: American Association of Marriage and Family Therapy (AAMFT) and Wisconsin Association of Marriage and Family Therapy (WAMFT).
• Approved Supervisor: American Association of Marriage and Family Therapy (AAMFT)
Psychotherapy Licenses
I have been licensed to practice psychotherapy independently since 2007. I moved to Wisconsin in 2011.
• Licensed Marriage and Family Therapist (LMFT): Wisconsin #880-124
• Licensed Professional Counselor (LPC): Wisconsin #4633-125