Jill M. Klotz Flitter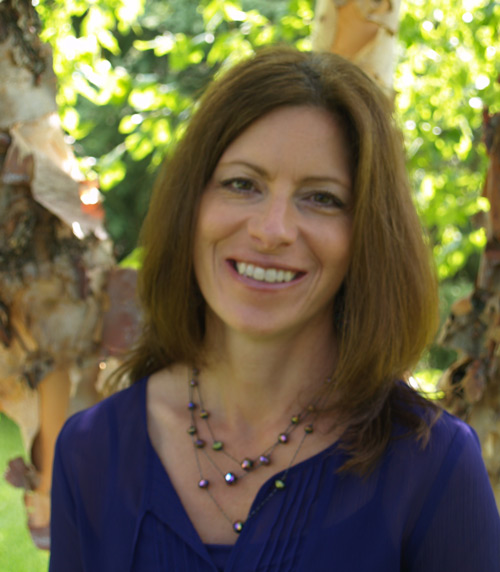 Jill M. Klotz Flitter
PhD, SC
Psychologist
608.255.9330 Ext. 104
Send Jill a Message
Chocolate, snowboarding, and hiking can be fun and therapeutic, but sometimes they're just not enough. I work with teenagers, adults, and families when struggles get in the way of fun and suffering becomes too familiar. Friends and family hopefully are there when we need them, yet a therapist can provide additional essentials: individual attention in a safe environment from a nonjudgmental viewpoint.
Relationships are central to our well-being—relationships at home, school, work, and the relationships we have with ourselves. The process of therapy involves getting to know you and building a relationship. Clients lead the dance, and I listen to your goals and help you to identify unhealthy patterns, discover opportunities for change, and recognize when your mind, body, and spirit are not in synch. Living in accordance with your values can make life more meaningful, and therapy can help determine ways to honor yourself while also identifying areas for growth. By emphasizing your strengths and self-care, I can support you in healing and personal development and creating the changes you want.
In addition to being a psychotherapist, I also help families and couples navigate the challenges of divorce through my roles as a mediator, divorce coach, child specialist, parent coordinator, and co-parent counselor. Aiming to minimize the potential negative impact of divorce on children and to foster healthy relationships among family members, I help families of diverse constellations and ages. I am a board member of the Collaborative Family Law Council of Wisconsin and a member of the Association of Family and Conciliation Courts.
My doctoral degree is in clinical psychology from Nova Southeastern University in Fort Lauderdale, Florida. The Midwest is home, and I have worked primarily in community mental health and private practice settings here. I taught for over 15 years, first at the University of St. Thomas in Minnesota and then at UW-Madison, including both undergraduate psychology courses in human development and adolescence and graduate courses in psychotherapy and psychopathology.
I have significant experience working in therapy with adolescents, adults, couples, and families who have a wide range of concerns including
depression
anxiety
sexual trauma/abuse histories
couples/family conflict
peer difficulties
academic and behavior problems
adjustment and life transitions
eating disorders
In divorce cases I serve as: