Meredith T. Whelan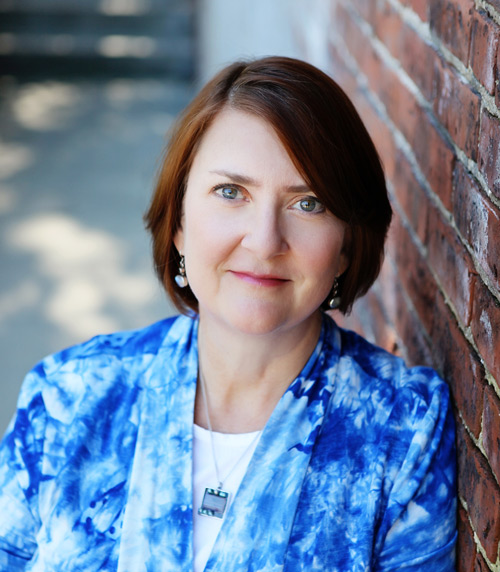 Meredith Whelan
LCSW, SC
Clinical Social Worker
608-255-9330 Ext. 107
Send Meredith a Message
Commitment
I have been honored to be a psychotherapist and work with people on healing, personal transformation, growth, and mental health and well-being for 25 years in the Madison area. I believe that "in all things there is a hidden wholeness." Symptoms and distressing patterns of behavior are often, at their core, attempts at wholeness. I begin therapy from this premise and work to identify and strengthen your internal and external resources to support the healing and change you want to make. Through my experience, I trust that people can be amazingly resilient even when facing great pain. Psychotherapy is a process of exploring the deep questions of inner truth and following a path toward greater integration and wholeness.
Therapy for adults, couples, college age:
Overcome depression and anxiety
Heal from childhood sexual, physical, emotional abuse
Recover from trauma
Respond to medical or life-threatening diagnoses
Strengthen self-esteem
Improve communication skills
Develop positive ways to care for yourself
Understand past patterns of behavior and relationships in order to make more conscious choices in the present
Develop greater resilience
Integrate your sense of identity, purpose, and values into your life choices to feel more fulfilled
Learn skills and practices that increase happiness and well-being
I work with both understanding patterns of behavior to make more conscious choices in the present as well as focusing on managing the current distress with practical strategies in order to move forward. I use a broad range of tools for resolving past trauma including EMDR ( Eye Movement Desensitization and Reprocessing ). I am trained in Interpersonal Neurobiology by Daniel Siegel, MD as a model for mental health and well-being. Interpersonal Neurobiology combines mindfulness practices and neuroscience to promote the integration and regulation of the embodied nervous system as well as to strengthen healthy interpersonal relationships and communication. Research on the neuroplasticity of the brain shows us that we can, in fact, re-wire the brain at any point in our lives to promote greater well-being.
HIPPA Secure Telehealth appointments may be an option for self-pay clients.
Neurofeedback also known as EEG Biofeedback is a process of training the brain using EEG technology. Using this technology, your brain is able to learn new patterns that can
relieve depression
lower anxiety
improve focus
lower distractibility
lower symptoms of ADHD/ADD
treat the effects of trauma
improve sleep
improve flexibility in moving between states
Neuroplasticity means that our experiences change our brains. When we practice something repeatedly, we can make changes in the brain that are long-lasting. Neurofeedback reads the EEG brainwaves in your brain and then creates a feedback loop so that you can train your brain into new patterns. The feedback loop, in the form of a video game, allows your brain to learn how to be more calm, present, focused, aware, and positive. In order to make these changes lasting, you will need to make a commitment to regular appointments 1-2 times per week. While you will likely experience changes in the first sessions, to make the changes last you will likely need 15-40 or more sessions, depending on the person and issues to address. While I do not see children in psychotherapy at this time, I do work with children with neurofeedback. I do not bill insurance for Neurofeedback and it is typically not covered by insurance. Since it is self-pay only, it is an investment of your time and resources. However, it may be a worthwhile investment in your health and well-being.
Collaborative Divorce is a process of non-adversarial divorce that focuses on minimizing harm and maximizing the well-being of all involved during a difficult time of transition and family re-structuring. The collaborative divorce team assists the couple in all aspects of the divorce including addressing the needs of the children, placement schedules, financial agreements and division of property and assets through collaboration while keeping the well-being of the children in particular focus. I work both as a divorce coach and as a child specialist.
Workshop
I teach a 6-week workshop entitled "Happiness: An Owner's Manual" focusing on practices and skills that increase happiness.
Service
Former co-author of Psyche and Spirit, an online newsletter focusing on clergy self-care and the psychological aspects of ministry
Past member of Rape Crisis Center, Board of Directors
Big Brothers/Big Sisters
Foster Parent
Returned Peace Corps Volunteer
Credentials
Licensed Independent Clinical Social Worker, Wisconsin and Massachusetts
MSW Smith College School for Social Work, Northampton, MA http://www.smith.edu/
EMDR, level II certified
Interpersonal Neurobiology, levels I, III
Collaborative Divorce Practitioner
Member National Association of Social Workers, http://www.socialworkers.org/